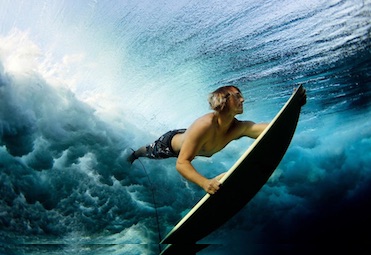 For the first time in Bali, Apnea Bali and Indasurf Canggu introduce a freediving training designed for Surfers , adventurers and lovers of extreme water sports!
Every Extreme water sport person can recall to have faced at least once in their career how the fierce of the Ocean has put their life in fatal risk.
Being wiped out, getting your ankle entangled under the surface of the water or feeling with desperation that you are running out of breath is a very common and scary situation faced daily by brave sportmen.
This course is specially designed by deep freedivers to help surfers, kite surfers, kayakists, lifeguards or other watermen.
In this course you will learn about the most common mistakes done when holding your breath, understand how your body reacts and adapts to long breatholds and why the urge breath really occurs. Understand and increase your tolerance to Co2 and use it to extend your breath holds, making them save, pleasant and long without any breath up or preparation. As well as the safety protocols to later train this abilities in the water!
We will teach you breathing techniques, which will help you hold your breath longer, and prepare your body and mind for the water. Theory about human physiology and phases of drowning, and pool practice of real-life situation in a controlled environment, will help you later to better handle stressful or dangerous situations.
One-day course, including:
Theory class:
Mammalian Diving Reflex
Phases of drowning
Dry breath-hold
CO2 and Oxygen in our body
Swimming pool:
Simulation exercises in the pool
Breath Hold
Rescue
Book Now
---
- Contact Us
Book your freediving experience now! Ask about our courses and programms, we are happy to help you. We will get back to you in less than 24 hrs.
- Write Us